Pain Management
Pain is one of the primary and most common signs of sickness. It is felt in all forms and degrees of intensity. The only readily available diagnostic tool for understanding it is a patient's description of his suffering, which can be sharp, throbbing dull, persistent, numbing, debilitating, etc. The primary cause of impairment for a substantial portion of the global population continues to be pain. An integrated approach to pain management may be able to alleviate the distress associated with treating this symptom, which can be present in various degrees. Therefore, viewing Pain and its expression through the lens of modern science opens a new range for the holistic therapy of Pain. According to Ayurveda, Vata is the primary Dosha that causes and spreads pain. Generalized pain is connected to Vyana Vayu, headaches to Prana Vayu and Vyana Vayu, abdominal pain to Saman and Apana Vayu, and chest pain to Vyana and Prana Vayu.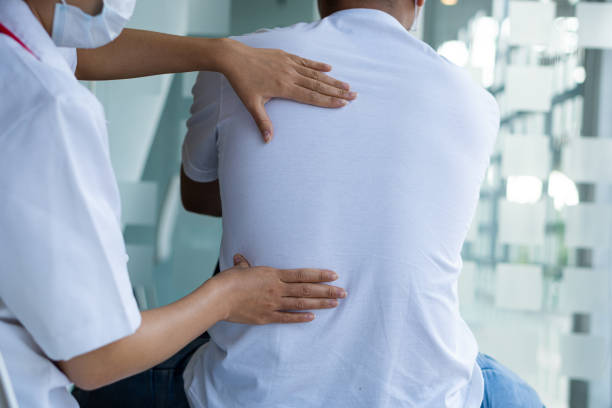 The Ayurvedic texts describe a variety of pain, with Shoola (piercing pain) being the most common type. Other types of pain include Dank (bursting), Vedana (unbearable sensation), Dagdha (burning pain), Chosa (sucking pain), Nirmathan (churning like), Shastraviddh (cutting like) and Spandana (vibration). The type and severity of pain might vary depending on the related Vata Dosha, from dull aching to severe neuralgic pain to scorching pain in the case of Kapha and Pitta, respectively. The pain is caused by a restriction in the Vata Dosha flow.
Joint pain is the primary presenting issue in musculoskeletal diseases.
Various causes of joint discomfort Generalized pain:
1. Inflammatory conditions- RA and SLE
2. Degenerate- OA 
3. Tumour: lungs, breast, and osteosarcoma
4. Crystallization- pseudogout and gout.
Rheumatoid Arthritis
Osteoarthritis
Gout
Rheumatoid Arthritis
Rheumatoid arthritis is an autoimmune condition in which the body's immune system causes inflammation of the joint lining.
inflammatory arthritis in women most frequently
The typical clinical picture of RA is symmetrical, deforming polyarthritis of the small and large joints, which is frequently accompanied by extra-articular disease and systemic disruption.
A highly varied severity and intermittent exacerbations and remissions characterize the clinical course, which is typically lifelong.
Clinical Characteristics:
The development of persistent synovitis' articular indications of inflammation is typically subtly manifested by malaise, weight loss, and nebulous periarticular discomfort or stiffness.
Diagnosis:
1. Morning stiffness
2. Three or more joint regions with arthritis
3. Hand joint arthritis
4. Rheumatoid nodules
5. The rheumatoid factor etc.
Osteoarthritis
Also known as degenerative joint disease and osteoarthritis. mostly brought on by the degeneration of the joints
Two types of primary OA can be distinguished from one another by the presence or absence of Heberden's nodes on the distal interphalangeal joints.
Factors causing OA
Genetic variables, excessive joint use, ageing, and changes in the chemical makeup of the ground substance.
Preexisting joint illness, obesity, hypermobility, orthopaedic deformities, endocrine conditions such diabetes mellitus, acromegaly and hyperthyroidism, and sensory neuropathies that affect joint sensations are the main causes of secondary OA.
Clinical features: 
 1. The most commonly affected joints are the knees, cervical spine, lumbar spine, hips, shoulders, and distal interphalangeal joints.
2. Heberden's nodes, which can be painful, are formed as a result of osteophyte production at the distal interphalangeal joints.
3. Knee ache and stiffness, especially after standing up from a seated position.
4. Crepitus may be caused 
5. Disability while walking down the stairs or slopes
6. Sciatica and low back pain are caused by lumbar spine disorders.
Gout
Caused by a purine metabolic problem that leads to hyperuricemia and urate crustal deposition in the synovium.
levels of hyperuricemia beyond 7 mg/dL
Acute recurrent arthritis that develops into chronic deforming arthritis is how it presents clinically.
What causes Gout:
1. Primary or hereditary gout—primary uric acid overproduction or underexcretion.
2. Recurrent gout
Clinical features
1.  The first is asymptomatic hyperuricemia
2. Big toe monoarticular arthritis brought on by acute gout is excruciatingly painful.
3. Chronic tophaceous gout, in which an acute attack does not fully subside and joints have ongoing pain and swelling
Neck Pain
Shoulder Pain
Back Pain
Knee Pain
Neck Pain
When you experience neck pain, it can be hard to know what to do. It's important to understand that there are actually several different types of neck pain, and that they often stem from different causes.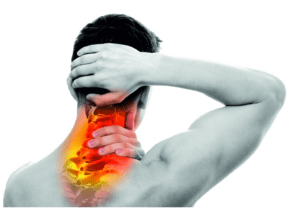 What are the Causes for Neck Pain
Neck pain is a common problem that affects the muscles, ligaments and bones of the neck. The most common cause of neck pain is an injury to your shoulder or chest.
Tension headaches – These are caused by pressure on different parts of your head (frontal lobe) when you put stress on them for too long.
Solution for Neck Pain
Neck pain is a common condition that can be caused by many different factors. It can be treated with ayurveda.
Precautions for Neck Pain
1)  Avoid sitting for long periods of time.
2) Don't hold your neck in awkward positions for long periods of time.
3) Don't sleep on your stomach and avoid sleeping on your side with a pillow between your knees if you have neck pain because this can increase pressure on the spine, which is one cause of cervical spondylosis (a condition that causes degeneration and narrowing of disks).
Shoulder Pain
Shoulder pain is an incredibly common condition that affects millions of people every year. In fact, sholder pain is so common that it can be used as a diagnostic tool for other medical conditions.
What are the causes for shoulder pain
1) Shoulder pain occurs due to inflammation or injury of the tendons, muscles, ligaments and joints. The most common causes are age-related osteoarthritis, rotator cuff tears and bursitis.
2) Shoulder pain can also occur due to poor posture or improper lifting.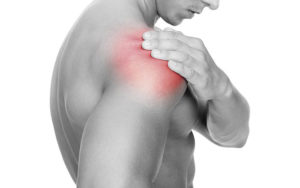 Solution for Shoulder Pain
Shoulder pain are caused by the improper working of muscles and joints. If the weight is not properly supported, the body undergoes undue stress. This can cause pains on either side of the neck. Most recommended natural treatments are Shloka, Medhya Ras, Prameha Vardhini churna, Kashayam, Vasthi etc.
Precautions for Shoulder Pain
If you suspect that you are experiencing sholder pain, there are several things you can do to prevent further injury.
Avoid any physical activity that causes pain. The best way to avoid this is by resting as much as possible and avoiding activities like lifting objects or carrying them around all day if at all possible.

Ask for help with lifting and carrying objects if necessary (e.g., asking someone else).
Back Pain
Back pain is a common problem. It can be caused by stress, poor posture, or problems with the discs in your spine. Back pain is often treated with medication and other treatments like massage therapy. But there are some natural remedies that can help you deal with back pain without having to take any drugs or get surgery.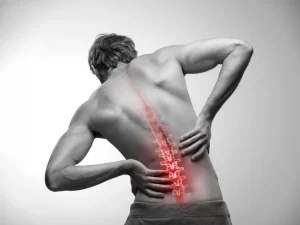 What are the causes for back pain
Back pain is a common problem. It can be caused by stress, poor posture, or problems with the discs in your spine. Back pain is often treated with medication and other treatments like massage therapy. But there are some natural remedies that can help you deal with back pain without having to take any drugs or get surgery.
Solution for Back Pain
Ayurvedic treatments can be used for back pain from any number of causes: trauma (such as falls), muscle strain or spasm (such as getting out of bed), degenerative joint disease (osteoarthritis) or cancerous tumors. These conditions may require different types of treatment depending on what exactly caused them in the first place and when it happened last
Precautions for Back Pain
Avoid lifting heavy objects.

Don't sleep on your stomach.

Don't carry heavy bags or backpacks, or use a backpack for long periods of time.

Try to avoid sitting for long periods of time at work or school (or anywhere else).

Try to avoid smoking, drinking alcohol and other things that may increase blood pressure and make back pain worse!
Knee Pain
Knee pain can be caused by a number of things. The most common causes of knee pain are sports injuries or injuries sustained in accidents. However, there are other causes of knee pain that do not involve injury or trauma in nature, such as arthritis or osteoarthritis.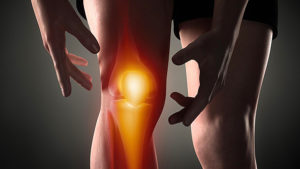 What are t
he causes for Knee Pain
There are several different causes for knee pain. The most common cause is an injury to the knee joint, but it can also be caused by arthritis.
Knee injuries: A fall or trip on the stairs may result in a sprain or tear in your ligaments (the bands of tissue that connect bone to bone). If you sustain an injury to your ligament, you may experience pain when walking or running long distances without pain medication.
Solution for knee pain 
The solution for knee pain from ayurveda is to use hot water, ice pack and oil massage. You can also use herbal oil for the same purpose.
Ghee is a good option for knee pain in this condition because it has many medicinal properties and helps to reduce swelling and inflammation around your joints.
Precautions for knee pain
Avoid junk food and drink plenty of water, both before and after exercise.

Sit for long periods of time: avoid sitting cross-legged for more than an hour at a time (or even less if possible).

Keep your knees bent while sitting; keep them straight when standing up from a sitting position or lying down in bed 
For dealing with this, we offer different services for you to choose from.
Sandhi Paricharya  – Treatment involves Kati Basti or Janu Basti or Greeva Basti
Kati Basti – Kati Basti is a soothing treatment where a large quantity of warm herbalised oil is retained on your lower back to relieve pain, stiffness and inflammation 
Janu Basti – In Sanskrit,'Janu' means knee and 'Basti' means to retain. Janu Basti addresses the pain, stiffness, and discomfort of the knee.
Greeva Basti – Greeva Basti is bathing the neck region with medicated oil or freshly prepared herbal decoction.
For dealing with this, we offer different services for you to choose from
Benefits of Pain Management
Personalized Care

Higher self-esteem

Improved mobility and reduced pain
262/1, BEML 3rd Stage, Remco Bhel Layout, Ideal Homes Twp, RR Nagar, Bengaluru, Karnataka 560098

+919606018808 / 080-42174234

info@nesaraayurveda.com
262/1, BEML 3rd Stage, Remco Bhel Layout, Ideal Homes Twp, RR Nagar, Bengaluru, Karnataka 560098

+919606018808 / 080-42174234

info@nesaraayurveda.com